Invisalign
Why Choose Invisalign Clear Aligners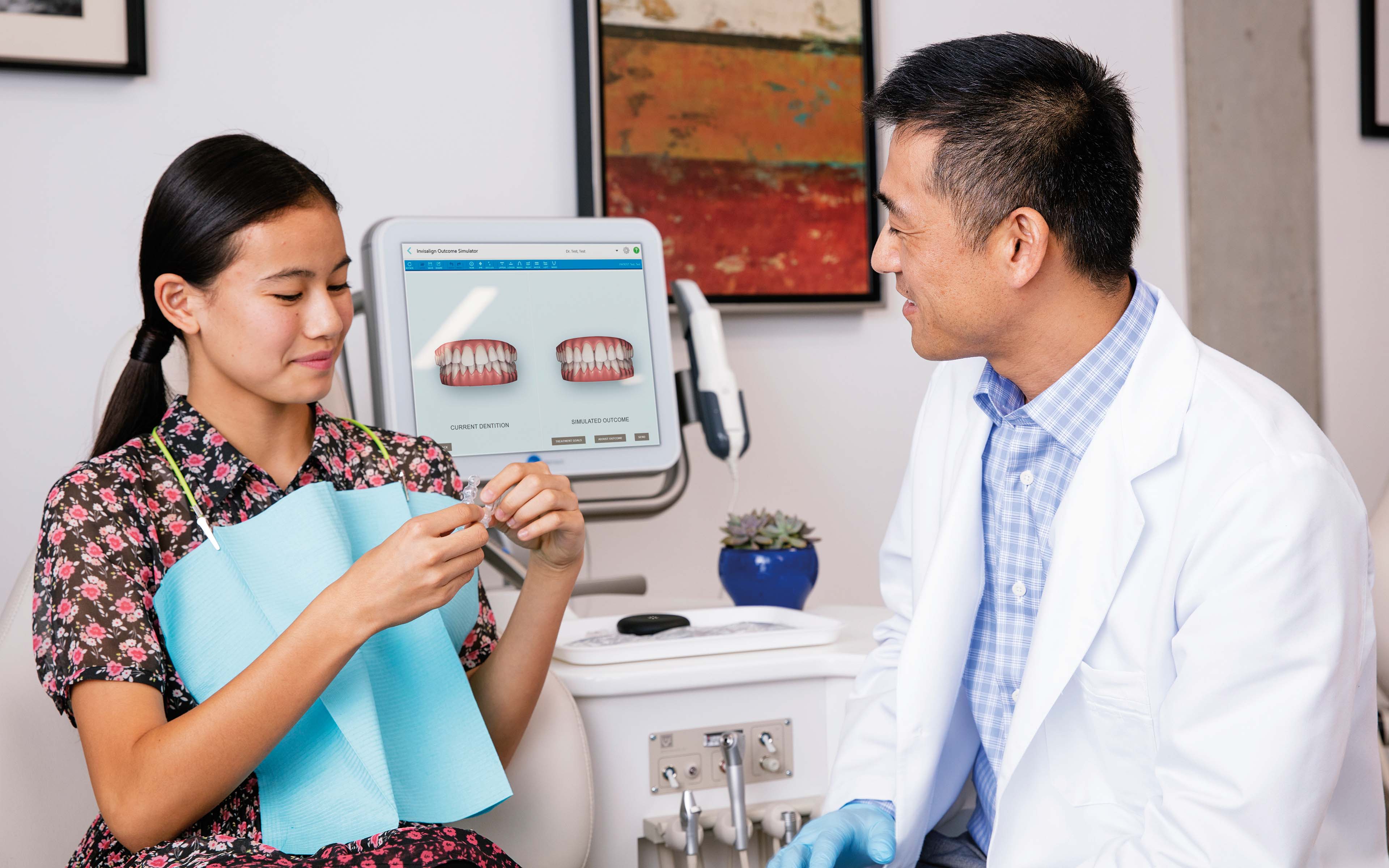 Why Choose Invisalign Aligners?
For many patients, Invisalign treatment can help them easily and quickly straighten their smiles without the hassle of traditional braces. Invisalign aligners are designed with your comfort, and lifestyle, in mind. To learn more, keep reading, or contact your doctor at Dental Care at Southcrest at today to schedule your free Invisalign consultation.
Nearly Invisible
Invisalign treatment uses clear, virtually invisible aligners made out of SmartTrack material so you can confidently straighten your teeth without covering up your smile with traditional braces.
No Discoloration
Invisalign clear aligners aren't mounted to your teeth, unlike braces, so you won't have to worry about embarrassing stains or discoloration of your teeth.
Perfect, Comfortable Fit
Invisalign aligners are custom-fit to your smile and made out of a durable, flexible, and comfortable material - you'll hardly even know you're wearing them!
No Food Restrictions
With Invisalign treatment, you can eat whatever you want! Just take out your aligners while eating or drinking, and you are good to go!
Easy to Clean
To keep your aligners clean and in good shape, lightly brush and rinse them every night, and swap out your trays for a new set every 4-8 weeks.
Restored Confidence
Invisalign clear aligners can help you get the straight, beautiful smile you want in as little as 12-18 months. With a straight, healthy smile you can't help but show off, you'll likely experience a boost of self-confidence- and notice an increase in your overall happiness- because of your smile's improved appearance!